Yoga is more than just asana…it's the way to a whole life
Are you ready to start your authentic yoga journey?
17 hr training / July 4-6
balance the body. heal the mind. awaken your spirit
develop a transformative practice - on and off the mat.
A creative exploration of yoga philosophy
Over 2,500 years ago, the Indian sage Patanjali defined eight components, or "limbs" as the blueprint for the yoga journey. He condensed the Indian yogic tradition into 196 sutras for his disciples, presenting an open-ended system for cultivating ethical character, training the mind and realizing the Self.
Studying and applying yoga philosophy is no easy task; the concepts can be challenging to grasp and they're value is only known through our ability to apply them in our daily life…yet, yoga philosophy and its underlying worldview remains an essential foundation for the yoga journey.
an oracle to guide your way
To aid in this quest, you will receive a unique 8 limbs study deck from the Mystic Yogi Oracle (developed by Zamir in artistic collaboration with Paola Vega and Xeu Jean). Combining the sanskrit terminology with stunning artwork and accessible explanations, the timeless wisdom of the ancient yogis becomes an enchanting and inspiring learning journey as you apply it to your life & practice.
This creative guide helps your learn faster by:
opening your brain to new connections

reinforcing concepts through repetition

sparking your subconscious mind with intentional imagery

pushing you to look at your life beyond your comfort zone
The oracle set becomes your connecting link to the workshop and provides continuing guidance in daily life.
All the answers are inside of you
By learning to empty ourselves of expectations, fears and limiting beliefs, the universe radiates with possibility. Our relationship to the present moment deepens as we discover our capacity to meet life with wisdom and spontaneity.
The oracle can help us by illuminating the source of our suffering, activating our intuition and indicating the right path for our growth. Together you will:
Dive into the symbolism of the art

Encounter stories from yogic lore

Be guided in contemplations and suggested practices

This immersive experience with the oracle will help you awaken your inner knowing as you find a path through yoga philosophy that's uniquely your own.
A multi-disciplinary Immersion
Yoga philosophy serves as a foundation for the spiritual journey as we explore and make connections between various disciplines. In this workshop, we approach yoga as an evolving system, integrating the contributions, teachings, and insights of many contemporary experts in the fields of hatha yoga, cognitive psychology, molecular biology and neuroscience.
Two such authorities are Dr. Gabor Maté, the world's leading trauma and addiction expert, and Mihaly Csikszentmihalyi, author of Flow: the Psychology of Optimal Experience.
Your body is a reliable instrument for instant feedback - revealing our limitations, opening new possibilities and reflecting our state of mind.
A session of yogic postures, breathing & meditation is followed with scientific discussion and personal reflection to deepen your understanding of the practice. This is how we integrate what we've learned, applying the principles and harvesting insights.
By the end you'll become confident in the importance of your practice and the transformative benefits it brings to your life.
Journey as a collective to heal, grow and find your flow.
Friday : 6 - 8 pm
Saturday, July 6th : 10am - 6pm
Sunday, July 7th : 9am - 5pm
Venue: What Lab (1814 Pandora st.)
Investment
$225 Super Early Bird (Before June 15th)

$250 Early Registration (Before july 1st)
$295 full price
(Registration includes a 16 card 'mystic yogi' oracle set)
Send an interac to zamirdhanji@gmail.com
Question : 8 limbs / Password : yoga
or use Paypal with this link:
Yama are the observances that establish harmony and caring for others. The intent is to live in such a way that the practice and study of yoga bears fruit.
Simple reflective exercises reveal the intelligence of yogic ethics and how we benefit from following them. Through self-examination we can proceed with both faith and reason as we apply them to our lives.
Niyama are the observances that establish harmony within ourselves. If our soil is dry and lacking minerals, nothing can grow. Following these observances ensures the integrity and richness of the soil - our body, speech and mind.
Patanjali indicates that following the niyama is essential for success in yoga, and he clearly states the outcome of embracing them as part of our practice.
Patanjali defines asana as a steady, comfortable posture. This primarily refers to a seated position used in the meditative inquiry involved in Raja Yoga. However, in Hatha Yoga it refers to any position being assumed in the practice.
We will explore asana as a means for uniting body and mind, working with a simple yet powerful practice for exploring essential movement principles.
Pranayama is the discipline of the breath. Prana also refers to energy, thus pranayama also refers to the practices that refine and direct energy in the body.
Prana is the bridge between the physical and psychic in the practice of Raja Yoga. We will explore it as a means for healing and energizing, as well as establishing equilibrium in both body and mind.
Pratyahara means gaining mastery over external influences. This is achieved through disciplined engagement of our senses. Because we have allowed our senses to run wild for so long, the beginning of this process usually requires a withdrawal from them.
Thought experiments will be introduced that will allow you to practice and appreciate the importance of this limb of Raja Yoga.
Dharana means to develop one-pointed concentration. Without concentration there is no way to direct the tremendous potential of the mind - the energy we need for meditative inquiry is harnessed through concentrative practice.
Exercises for developing concentration will be given, as well as tips for how to maintain focus once we start without becoming tense.
Dhyana is translated as absorptive contemplation or meditation - a state where a continuous flow of a single thought-form or awareness is held in the mind.
Dhyana is aided by all the preceeding limbs, but this is also where the science and art of meditation converge. We will draw upon the teachings of great meditation masters who provide guidance on this limb and how to engage whole-heartedly in the practice ourselves.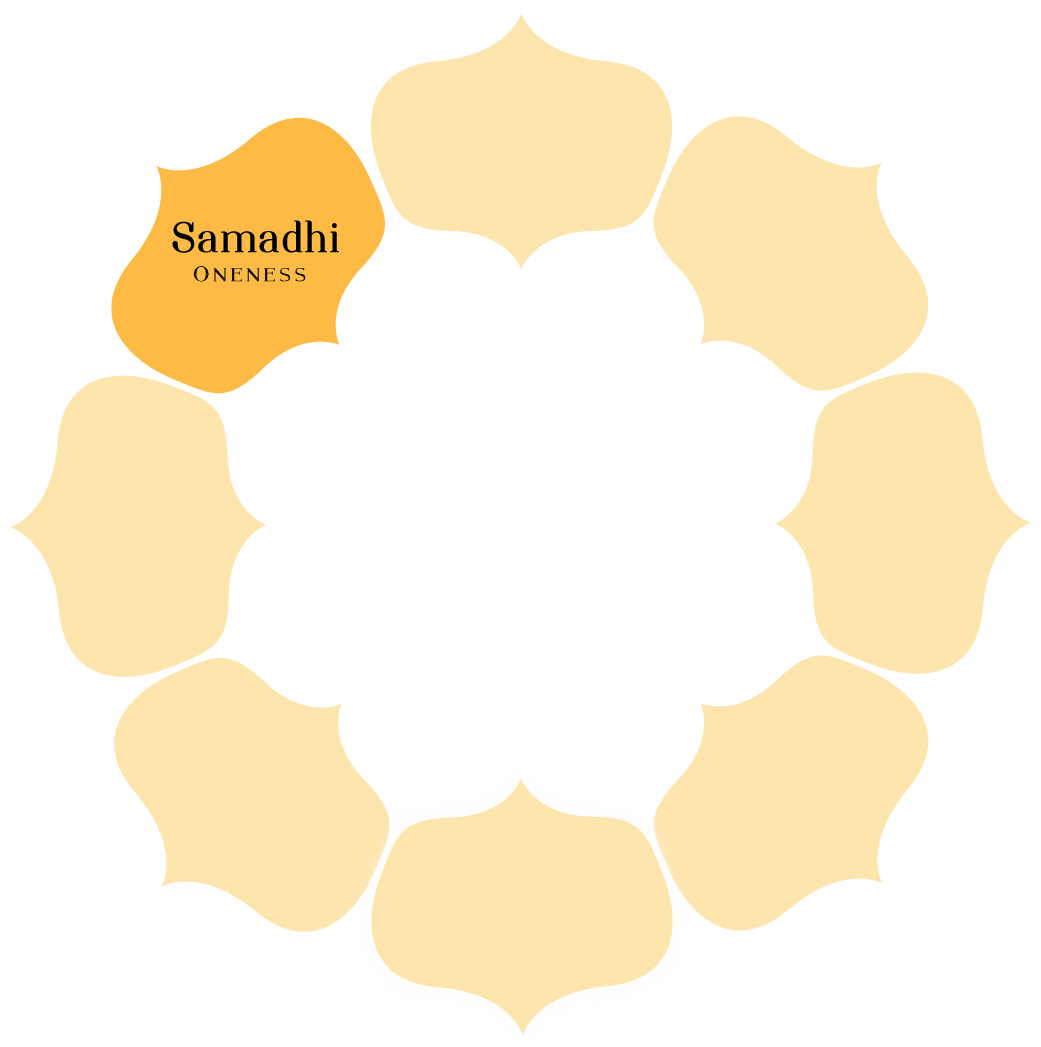 Samadhi is the state of oneness - in its ultimate expression the distinction between the seer and the seen disappears. It's described as stages of meditative absorption where we become increasingly integrated with the Cosmos.
There is no adequate way to encapsulate Samadhi in words. If you are blessed you will receive a glimpse -nonetheless you will leave with a systematic process of yoga designed to lead you this state of consciousness.
further reading
Read Zamir's article titled A Vision of Yoga for Our Time for a deeper understanding of yoga's role in global transformation.
About your guide
Zamir has been an avid student of yoga, mysticism and modern science for over a decade. Over the last eight years he studied meditation and buddhist logic under the guidance of Wisdom Master Maticintin, completed his Chakra Yoga Training with David Goulet, and spent many years traveling to sacred sites for guidance and deepened practice.
He is currently a lead instructor for the Langara College Yoga Teacher Training Program and teaches regular classes and workshops in Vancouver.